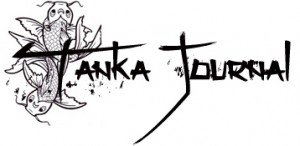 Our Published Poets
Lee, Iris
My book of poems, URBAN BIRD LIFE, was published in 2010 by NY Quarterly Books. I've also had poetry published in HAIBUN TODAY, EPIPHANY, and MARSH HAWK REVIEW, among others. I'm drawn to syllabic and word-count forms. I'm a lifelong Brooklynite (honest!). I lead a writing workshop for theater professionals at The Actors Fund in New York City.
Levine, Bruce
Bruce Levine, a 2019 Pushcart Prize Poetry Nominee, has spent his life as a writer of fiction and poetry and as a music and theatre professional. His literary catalogue includes four novels, short stories, humorous sketches, flash fiction, poetry, essays, articles and a screenplay. Nearly one-hundred-fifty of his works are published in over twenty-five on-line journals including Ariel Chart, Friday Flash Fiction, Literally Stories; over thirty print books including Poetry Quarterly, Haiku Journal, Dual Coast Magazine, and his shows have been produced in New York and around the country. His seven eBooks are available from Amazon.com. His work is dedicated to the loving memory of his late wife, Lydia Franklin. A native Manhattanite, Bruce lives in New York with his dog, Daisy. Visit him at www.brucelevine.com.
Li, Lily

Lipton, Madeline
Madeline Heit Lipton is a lifelong New Yorker who has enjoyed a love of writing, music, and art since childhood. She has had poetry and stories published both locally and nationally including Long Island Newsday, 50 Plus Lifestyles, Great South Bay Magazine, South Bay's Newspapers, and Woman's Day magazine. She has also done a written interview for the NYC Culture In Transit Project, and had work displayed by the Adirondack Center for writing in Saranac Lake, NY. Madeline has been published in 3 international poetry anthologies-The Poetic Bond Vll, Vlll, and lX, Haiku Journals 58, 59, 60, and 62 plus Tanka Journal #9.
Locicero, Thomas
Thomas Locicero's poems have appeared or are forthcoming in Roanoke Review, Boston Literary Magazine, Long Island Quarterly, The Good Men Project, Adelaide Literary Magazine, Jazz Cigarette, Quail Bell Magazine, Antarctica Journal, Rat's Ass Review, Scarlet Leaf Review, Tipton Poetry Journal, Hobart, Ponder Review, vox poetica, Poetry Pacific, Brushfire Literature & Arts Journal, Indigo Lit, Saw Palm, Fine Lines, New Thoreau Quarterly, Birmingham Arts Journal, Clockwise Cat, Snapdragon, felan, The Ghazal Page, and Red Savina Review, among other journals. He lives in Broken Arrow, OK.
Lopez, Roxana
A simple girl in a complex world. Wanting to live each day with the renowned conception of happy in her soul.
Lowe, Dennis
Born and raised in Southern California, I left home to attend West Point and commission as an officer in the U.S. Army. The poetry of Basho first kindled my interest in haiku. Now, when the inspiration strikes, I write.
Macrae, Terry
Terry Macrae is a retired software engineer and long-time hospice volunteer who flunked iambic pentameter in high school so he now spends free time writing Japanese short-form poetry and free verse. He enjoys humor and surprise endings. His work has been published in the San Diego Poetry Annual, the Southern California Haiku Study Group anthology, and Failed Haiku.
Maglas, Marieta
Marieta Maglas is an award winning poetess from Romania. She has appeared in some journals, including the Velvetillusion Literary Magazine Alabama, The Secret (La Revista) Italy, FWM Magazine US and Thu Trang Spain. She has been nominated at International Festival of Poetry in Canada and Mexico. Her poems were selected, and published in some anthologies at Xlibris, Sybaritic Press ,Prolific Press and others.
Maier, Carl

Manus, Grady
Grady received his MFA in writing from Lindenwood University in December 2011. He has had pieces accepted by Poetry Quarterly, Haiku Journal, Four and Twenty, and Three Line Poetry. Grady's poem "a life" was chosen by the 2013 St. Louis Metro's Poetry in Motion contest which is part of the Metro Arts in Transit program. He has written a chapter (The Boones, Settling Femme Osage) for: "Missouri River Country; 100 Miles Of Stories And Scenery From Hermann To The Confluence" (Missouri Life, 2013). Grady is married to Lynn Youngblood (also a writer). They live on twenty-four acres of wooded hills with their dog and two cats. When not working or writing, they love to spend their time admiring their granddaughters and grandson.
Marzotto, Elena

Massey, Gregory
Greg Massey is an American writer and poet who resides on his farm in Olive Branch, Mississippi. He obtained his B.A. in Liberal Arts from the University of MS and an M.A. in English/Creative Writing from Southern New Hampshire University. Greg is an English professor at Northwest Community College.
Maulsby, Dennis
Dennis Maulsby is a retired bank president living in Ames, Iowa. His poems and short stories have appeared in The North American Review, Passager, The Hawaii Pacific Review, The Briarcliff Review, and on National Public Radio's Themes & Variations. His book of war poetry, Near Death/Near Life, and a book of short stories, Free Fire Zone, both published by Prolific Press, won a gold medal award and a silver medal respectively from the Military Writers Society of America. His latest book, Winterset, was released in March of 2019 by NeoLeaf Press and was a finalist in the American Fiction Awards. His first novel, The House de Gracie, will be released by NeoLeaf Press in early 2020. Maulsby is a past president (2012 – 2014) of the Iowa Poetry Association. See www.dennismaulsby.com for more information
McCurdy, Kenzie
Kenzie McCurdy grew up in Montreal, Quebec but now lives in Ottawa, Ontario where she works as a social worker. She has been writing poetry since the age of 18 when she took her first creative writing course. She has had a handful of poems published in various Canadian and American journals, the first poem she ever wrote winning publication and $1,000.