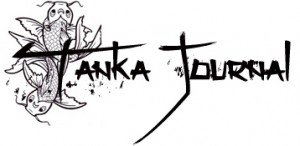 Our Published Poets
Kurtz, Jonathan
A young college student attending university in Portland, OR, studying to get his Bachelor of Arts in Bible & Theology, and Master of Divinity degrees.
Kurtz, Stuart
Hello. I have submitted to Poetry Quarterly under Prolific Press before, and now I discovered a journal tailored to tankas. I have had five tankas published before in *Verse-Virtual,* but these are not they. Please see what you think of the above five, which are simultaneously-submitted (hardly though), and previously-unpublished. I separate them, of course. Thank you for your help and time put in. Sincerely, Stuart Kurtz
LaDew, Kate

Lambert, Lynda McKinney
Bio: Lynda McKinney Lambert Lynda is an author and visual artist A former professor of fine art and humanities at Geneva College, Beaver Falls, PA. She retired from teaching in 2008 and has been writing full time since shortly after her retirement. In 2017, she was nominated for The Best of the Net for an Essay published by Spirit Fire Review. The essay is the Prologue in her latest book, "Walking by Inner Vision: Stories & Poems, DLD Books, 2017. Lynda's poems and non-fiction stories and articles were published over 140 times in 2017 by literary journals, anthologies, and books. Her poem, "Red December," won the award for a "single poem prize" in the 2017 Proverse (Hong Kong) Poetry Prize and will appear in the forthcoming anthology, Mingled Voices #2 this year. Lynda authored 2 full-length books: Concerti: Psalms for the Pilgrimage, Kota Press, 2003. Work in t
Larson, Jody
Jody Larson is an emerging poet who grew up in Salt Lake City and now lives near Clearwater, Florida. Issue #5 was Jody's first appearance in Tanka Journal.
Lavalette, Ron.
Ron. Lavalette is a poet living in the very northeastern corner of Vermont. From his front porch, he could easily throw a stone into Canada but has learned, from bitter experience with the Royal Canadian Mounted Police, that doing so is considered a hostile action. He has been widely published and anthologized in both print and pixel forms. A reasonable sample of his published work can be found at Eggs Over Tokyo. Like most folks with an abundance of time on their hands, Ron. blogs; and because he likes to keep things eggish, he calls his blog Scrambled, Not Fried. He\'s not quite dead yet. His email address: rdlbarton@netscape.net . .
Lee, Iris
My book of poems, URBAN BIRD LIFE, was published in 2010 by NY Quarterly Books. I've also had poetry published in HAIBUN TODAY, EPIPHANY, and MARSH HAWK REVIEW, among others. I'm drawn to syllabic and word-count forms. I'm a lifelong Brooklynite (honest!). I lead a writing workshop for theater professionals at The Actors Fund in New York City.
Li, Lily

Locicero, Thomas
Thomas Locicero's poems have appeared or are forthcoming in Roanoke Review, Boston Literary Magazine, Long Island Quarterly, The Good Men Project, Adelaide Literary Magazine, Jazz Cigarette, Quail Bell Magazine, Antarctica Journal, Rat's Ass Review, Scarlet Leaf Review, Tipton Poetry Journal, Hobart, Ponder Review, vox poetica, Poetry Pacific, Brushfire Literature & Arts Journal, Indigo Lit, Saw Palm, Fine Lines, New Thoreau Quarterly, Birmingham Arts Journal, Clockwise Cat, Snapdragon, felan, The Ghazal Page, and Red Savina Review, among other journals. He lives in Broken Arrow, OK.
Lopez, Roxana
A simple girl in a complex world. Wanting to live each day with the renowned conception of happy in her soul.
Lowe, Dennis
Born and raised in Southern California, I left home to attend West Point and commission as an officer in the U.S. Army. The poetry of Basho first kindled my interest in haiku. Now, when the inspiration strikes, I write.
Macrae, Terry
Terry Macrae is a retired software engineer and long-time hospice volunteer who flunked iambic pentameter in high school so he now spends free time writing Japanese short-form poetry and free verse. He enjoys humor and surprise endings. His work has been published in the San Diego Poetry Annual, the Southern California Haiku Study Group anthology, and Failed Haiku.
Maglas, Marieta
Marieta Maglas is an award winning poetess from Romania. She has appeared in some journals, including the Velvetillusion Literary Magazine Alabama, The Secret (La Revista) Italy, FWM Magazine US and Thu Trang Spain. She has been nominated at International Festival of Poetry in Canada and Mexico. Her poems were selected, and published in some anthologies at Xlibris, Sybaritic Press ,Prolific Press and others.
Maier, Carl

Manus, Grady
Grady received his MFA in writing from Lindenwood University in December 2011. He has had pieces accepted by Poetry Quarterly, Haiku Journal, Four and Twenty, and Three Line Poetry. Grady's poem "a life" was chosen by the 2013 St. Louis Metro's Poetry in Motion contest which is part of the Metro Arts in Transit program. He has written a chapter (The Boones, Settling Femme Osage) for: "Missouri River Country; 100 Miles Of Stories And Scenery From Hermann To The Confluence" (Missouri Life, 2013). Grady is married to Lynn Youngblood (also a writer). They live on twenty-four acres of wooded hills with their dog and two cats. When not working or writing, they love to spend their time admiring their granddaughters and grandson.