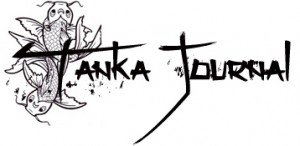 Our Published Poets
Heerdink, Tim
Tim Heerdink is the author of Red Flag and Other Poems (Bird Brain Publishing, 2018) and president of the Midwest Writers Guild. His short story, The Tithing of Man, won first place in the guild's annual anthology contest. He also has several of his poems published in Poetry Quarterly, the Fish Hook, the Midwest Writers Guild's Shared Words, Distinct Voices and The Eye of the Storyteller, and All Poetry's On Earth as it is in Poetry. He graduated from University of Southern Indiana with a Bachelor of Arts in English and currently resides in Newburgh, Indiana with his wife, Amber, daughter, Audrey, and their two cats. His debut novel, Last Lights of a Dying Sun, and his full-length poetry collection, The Human Remains, will also be available soon.
Hemmell, Russell
"Russell Hemmell is a statistician and social scientist from the U.K, passionate about astrophysics and speculative fiction. In/Coming poetry in The Grievous Angel, Star*Line, and Space and Time, among others. Finalist in The Canopus 100 Year Starship Awards 2016-2017."
Herman, Randall

Heyward, C. Z.
Reflections on a walk in the park during late autumn.
Hicks, Timothy
Timothy Hicks is a resident of Idaho, born in 1994, and has been writing poetry since he was thirteen years old.
Holland, Michelle
Michelle Holland lives and writes in Chimayó, New Mexico. Her poetry publications include \"Event Horizon,\" in The Sound a Raven Makes, Tres Chicas Press, and Chaos Theory, Sin Fronteras Press.
Holmes, Carly
I am a prose writer who has started writing haiku and tanka poems in the last few months, and loving the form!
Johnson, Savannah

Jones, Fiona

Joy, B.T

Kamp, Lianne

Kane, Rebecca
My father was a heavy smoker. We would take long car rides to see his parents in Kansas. This was before they knew how harmful second-hand cigarette smoke was to young children. I tried to express the irony of his body being burned and then carrying his ashes in my car.
Kapp, Christina
Author Bio: Christina Kapp's short fiction, poetry, and essays have appeared or are forthcoming in numerous publications including Poetry Quarterly, Barn Owl Review, Gargoyle, DOGZPLOT, Storyscape Journal, PANK, Anderbo.com, and apt. She teaches writing at Rutgers-Newark and The Writers Circle in Summit, NJ.
Kaserkie, Cynthia
Hi, I'm a lifelong writer starting my career as a freelancer. I've just been introduced to tanka poetry and I'm fascinated by the intricacies yet simplicity of this form of poetry. Can't wait to share my work with this journal.
Kauderer, Herb
Herb Kauderer is an associate professor of English at Hilbert College. He camps every year, whether he needs to or not.