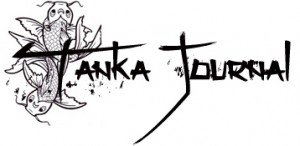 Our Published Poets
Kiely, Tim
Tim Kiely is a criminal barrister based at Red Lion Chambers in London. His poetry and critical writing has previously been published in 'Ariadne's Thread', 'Lunar Poetry', 'The Screech Owl', 'South Bank Poetry' and on the website 'Blue of Noon'. He has self-published three short collections, 'Footprints', 'Long Walks Between Little Lights' and 'The Everywhere Room'. He has featured in the inaugural London Spoken Word Anthology, published in 2016 by GUG Press, with whom he will also publish 'The Diary of K' in 2017.
Kimathi, Teddy
The muse of poetry-writing visited Teddy in 2002, while he was pursuing his studies in Nkubu High School. You can find his poems in Inwood Indiana Press, Shot Glass Journal, Leaves of Ink, and many other journals. He also has fiction works in Beyond Science Fiction, Jitter Press, Brilliant Fiction Magazine, Paragraph Planet, & Every Day Fiction. "The Milky Way In Words," his first poetry book, is published by Booktango. You can also find more of his works in www.teddykimathi.com.
Knodel, Christopher
Chris 'Irish Goat' Knodel is an author, poet and ultra-distance runner in San Antonio, TX. He is a freelance journalist and writes a weekly syndicated newspaper column. His poetry and short fiction have been featured in The Asses of Parnassus, Ealain (MPA Publishing), The Wolfian, The Write Place at the Write Time, The Zodiac Review & Zombie Logic Review. He can be easily spotted by his kilt, tattoos and six inch, flaming-red, Van Dyke goatee.
Kolankiewicz, Sandra

Kozma, Joseph j

Krause, Catherine B.
Catherine B. Krause was born in Indianapolis, raised in Youngstown, Ohio and lives in DuPont, Washington, D.C.. She is the author of three poetry chapbooks: Classifieds, The Leopard Slug and the forthcoming Ignore This Book: Songs of Discomfort. Her poetry has been published in English, Esperanto, Interlingua and Latin.
Kurtz, Jonathan
A young college student attending university in Portland, OR, studying to get his Bachelor of Arts in Bible & Theology, and Master of Divinity degrees.
Kurtz, Stuart
Hello. I have submitted to Poetry Quarterly under Prolific Press before, and now I discovered a journal tailored to tankas. I have had five tankas published before in *Verse-Virtual,* but these are not they. Please see what you think of the above five, which are simultaneously-submitted (hardly though), and previously-unpublished. I separate them, of course. Thank you for your help and time put in. Sincerely, Stuart Kurtz
LaDew, Kate

Lambert, Lynda McKinney
Bio: Lynda McKinney Lambert Lynda is an author and visual artist A former professor of fine art and humanities at Geneva College, Beaver Falls, PA. She retired from teaching in 2008 and has been writing full time since shortly after her retirement. In 2017, she was nominated for The Best of the Net for an Essay published by Spirit Fire Review. The essay is the Prologue in her latest book, "Walking by Inner Vision: Stories & Poems, DLD Books, 2017. Lynda's poems and non-fiction stories and articles were published over 140 times in 2017 by literary journals, anthologies, and books. Her poem, "Red December," won the award for a "single poem prize" in the 2017 Proverse (Hong Kong) Poetry Prize and will appear in the forthcoming anthology, Mingled Voices #2 this year. Lynda authored 2 full-length books: Concerti: Psalms for the Pilgrimage, Kota Press, 2003. Work in t
Larson, Jody
Jody Larson is an emerging poet who grew up in Salt Lake City and now lives near Clearwater, Florida. Issue #5 was Jody's first appearance in Tanka Journal.
Lavalette, Ron.
Ron. Lavalette is a poet living in the very northeastern corner of Vermont. From his front porch, he could easily throw a stone into Canada but has learned, from bitter experience with the Royal Canadian Mounted Police, that doing so is considered a hostile action. He has been widely published and anthologized in both print and pixel forms. A reasonable sample of his published work can be found at Eggs Over Tokyo. Like most folks with an abundance of time on their hands, Ron. blogs; and because he likes to keep things eggish, he calls his blog Scrambled, Not Fried. He\'s not quite dead yet. His email address: rdlbarton@netscape.net . .
Lee, Iris
Dear Editor, This is my first tanka submission anywhere. I hope you find it worth including in your on-line issue. Thank you for your time. Sincerely, iris Lee
Li, Lily

Locicero, Thomas
Thomas Locicero's poems have appeared or are forthcoming in Roanoke Review, Boston Literary Magazine, Long Island Quarterly, The Good Men Project, Adelaide Literary Magazine, Jazz Cigarette, Quail Bell Magazine, Antarctica Journal, Rat's Ass Review, Scarlet Leaf Review, Tipton Poetry Journal, Hobart, Ponder Review, vox poetica, Poetry Pacific, Brushfire Literature & Arts Journal, Indigo Lit, Saw Palm, Fine Lines, New Thoreau Quarterly, Birmingham Arts Journal, Clockwise Cat, Snapdragon, felan, The Ghazal Page, and Red Savina Review, among other journals. He lives in Broken Arrow, OK.