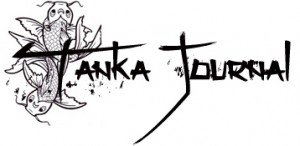 Our Published Poets
Elliott, John

Esposito, Lynette

Evans, Lee

Evans, Woody
Evans, from Mississippi, saunters rarely near the culverts at dusk.
Fahey , Mary Crane
Mary Crane Fahey is an educator and writer who lives on the shores of beautiful Lake Winnipesaukee in New Hampshire. After thirty-five years as an educator, she has turned her energies into becoming the poet she always knew she wanted to be.
Fee, Arvilla
Part 1 of 2 -- the reply to this tanka follows in next submission
Fitzgerald, Genevieve
Genevieve Fitzgerald was born in NY, read English for a year at Oxford University, is the mother of three children, has facilitated community writers' groups and also writing workshops for children. Her poetry and prose appears in several journals, including North Carolina Poetry Society's Pinecone, Carolina Woman, Haiku Journal, The Prose-Poem Project, Main Street Rag's Raleigh Reading Series, Poets for Living Waters, Third Wednesday and Western North Carolina Woman.
Flanagan, Michael
I am retired and live in Minnesota USA. I believe that fly fishing and writing poetry has and will add years to my life.
Flegg, Monica
Dear Mr. Lyvers, Thank you for considering my tanka for publication. Sincerely, Monica Monica Flegg lives on Nantucket Island. She's the author of Somewhere in the Cycle. Besides writing, her passions are words and water. She frequently finds herself submerged in both.
Fleming, Marilyn
Born and raised on a farm in Wisconsin, my poetry has been published in various literary journals, and anthologies, including Goose River Anthology, Modern Haiku, Red Cedar Review, Cattails and Frogpond. I have a special interest in oriental forms of poetry and won my first prize in the Hildegarde Janzen Oriental Forms Award in 1988.
Francone, Vincent

Gaines, Chasity
Writing has always helped me express myself and deal with emotions that were hard for me to understand. I have had several poems published through Coffee House Writers were I serve as Chief Recruiting Officer. My poems have been highlighted on Spill Word Press as well as Scriggler.
Gambutti, MaryEllen
MaryEllen Gambutti's life as a military daughter in the 1950's and 1960's, her horticulture career, and survival of brain hemorrhage in her 50's have fueled her writing in creative non-fiction, memoir, Asian poetry and haibun. She and her husband reside in Southwest Florida with their rescued senior Chihuahua.
Gardiner, Tim
Dr Tim Gardiner has poems published in or accepted for Blithe Spirit, Camel Saloon, Country-Side, Dead Snakes, 50 Haikus, Frogpond, Haiku Journal, Poetry Haiku, Poetry Nook, Poetry Quarterly, Presence, Salopeot, Savage Hearts, Ten Word Journal, The Neglected Ratio, Three Line Poetry, UFO Gigolo, VerseWrights and War Poetry UK. His first collection of full-length poetry 'Wilderness' is due to be published by Brambleby Books in 2014. He is also an ecologist who has published numerous scientific papers and several books on natural history. He regularly tweets haiku on @TimGardiner3
Gentry, Susan
I live in rural Kentucky with husband, and belong to Hanson Creative Writers Workshop, have a short story published in 'The Hanson Collective - A Sampling of Genres'; poems in 'Haiku Journal' Issues #37, #38 and #39; poems in 'Three Line Poetry' Issue #32 and #33.