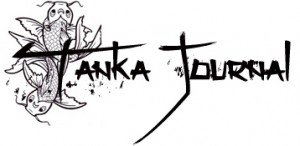 Our Published Poets
Crews, Sydney

Dadswell, Tim
Tim lives in Norfolk, England and began writing when he retired from the civil service. He has had work published in The Literary Hatchet, Brilliant Flash Fiction, Fantasia Divinity and Tanka Journal (Issues 5 and 8).
DAngelo, Nicholas

Davidson, Tracy
Tracy Davidson lives in Warwickshire, England, and enjoys writing poetry and flash fiction. Her work has appeared in various publications including: A Hundred Gourds, Modern Haiku, Atlas Poetica, The Heron's Nest, Frogpond and Haiku Presence.
Davitt, Deborah
Deborah L. Davitt grew up in Reno, Nevada, but received her MA in English at Penn State University, where she taught rhetoric and composition before becoming a technical writer in fields including as nuclear submarines, NASA, and computer manufacturing. She currently live in Houston, Texas, with her husband and son. She's been nominated for two Rhysling awards, and her poetry has appeared in Star*Line, Dreams & Nightmares, Silver Blade, Snakeskin, Blue Monday Review, Grievous Angel, Poetry Quarterly, The Tanka Journal, Inwood, Indiana, Scifaikuest, and Three-Line Poetry, among others. Her short fiction has been featured in Intergalactic Medicine Show, with stories pending in 2017 with Compelling Science Fiction, The Fantasist, and Altered Europa, and she has four self-published novels available at Amazon: The Saga of Edda-Earth.
Dawson, Jessica Renee
J. R. Dawson, lives on Vancouver Island and has studied poetry and English writing through North Island College university studies. Her poetry has appeared in: Rutger Hauer's Soap Box Poets, Poetry Quarterly, INK IN THIRDS, Haiku Journal, and Wild Plum haiku journal. In 2018, J.R. has been studying poetry under American poet, Lynne Knight, and, Comox Valley Poet Laureate, Natalie Nickerson. She finds the island a natural setting of inspiration for writing poetry, painting, and photography.
De Haven, Stephanie

Dickson, Julie
Julie A. Dickson is a New Hampshire poet and writer. She is a member of the Poetry Society of NH, The Pen Click Poets,/ and the Writers in the Round at Star Island. Her poetry has appeared in Kind of a Hurricane Press, Five Willows Literary Review, Poetry Quarterly, The Avocet Nature Poetry Journal, Page & Spine, The Harvard Press, Van Gogh's Ear, Smoky Quartz and the Portsmouth Herald. Her poems are reflections on nature, teen issues, love and animals.
Domburg-Sancristoforo, Anna Maria
Nervi is a place on the Ligurian coast, near Genoa. It is the place where I lived as young girl.
Domel, Tommasina

Douglas, Alex
Alex is a young Scottish author of short stories and poetry. He is a contributor to the Prompted Musings series and is currently working on several short stories aimed at a younger audience.
Drobot, Ana

Duppins, Melanie

Edwards, David
David Edwards is a lifelong resident of Muncie, Indiana.
Edwards, Karen
Karen Edwards- Poet and Children's Book author. Her work has been published in the journals: Poetry Quarterly and Three-Line Poetry.