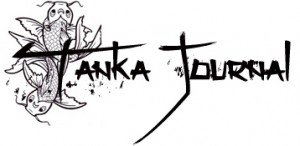 Our Published Poets
Chappell, Grace Hughes
Hello at Tanka Journal. Thanks for the call for submissions. "...we went to the woods" is one of five submissions of mine. Cheers, Grace Hughes Chappell
Chilicas, Eve
I enjoy reading and writing poetry, I've written a couple poetry books and I appreciate haiku and tanka poems very much.
Chircop, Charmaine
Born in 1977 ,and lives on the island of Malta.
Cipriano, Lorraine
Thank you so much for your consideration of my tanka! ~Lorraine Cipriano
Clark, Thomas

Coates, Meghan

Coningham, Leon
I think that restrictions on structure can enhance creativity. Defined parameters make a writer reach deeper rather than broader in conveying meaning and emotion
Corbett, Julie

Cottrell, Suzanne
Suzanne Cottrell, an Ohio buckeye by birth, lives with her husband and three rescue dogs in rural Piedmont North Carolina. An outdoor enthusiast and retired teacher, she enjoys hiking, biking, and Pilates. She loves nature and its sensory stimuli and particularly enjoys writing and experimenting with poetry and flash fiction. Her poetry has appeared in numerous online and print journals including North Carolina's Best Emerging Poets: An Anthology, The Avocet, The Remembered Arts Journal, Plum Tree Tavern, Three Line Poetry, Haiku Journal, Tanka Journal, Poetry Quarterly, The MOON, Naturewriting, Dragon Poet Review, Cagibi Literary, and Women's Voices Anthology (These Fragile Lilacs Literary Journal).
Cowles, Matthew
Clearly, after staring at this blank space - I am not adept at writing about myself! A middle aged public servant ~ plagued by the stress and anxiety of work, money, and society... finds release and balance writing mediocre poetry as some desperate effort to find meaning in life.
Crews, Sydney

Dadswell, Tim
Tim lives in Norfolk, England and began writing five years ago, when he retired from the civil service. He has had work published in The Literary Hatchet, Brilliant Flash Fiction and Tanka Journal (Issue 5).
DAngelo, Nicholas

Davidson, Tracy
Tracy Davidson lives in Warwickshire, England, and enjoys writing poetry and flash fiction. Her work has appeared in various publications including: A Hundred Gourds, Modern Haiku, Atlas Poetica, The Heron's Nest, Frogpond and Haiku Presence.
Davitt, Deborah
Deborah L. Davitt grew up in Reno, Nevada, but received her MA in English at Penn State University, where she taught rhetoric and composition before becoming a technical writer in fields including as nuclear submarines, NASA, and computer manufacturing. She currently live in Houston, Texas, with her husband and son. She's been nominated for two Rhysling awards, and her poetry has appeared in Star*Line, Dreams & Nightmares, Silver Blade, Snakeskin, Blue Monday Review, Grievous Angel, Poetry Quarterly, The Tanka Journal, Inwood, Indiana, Scifaikuest, and Three-Line Poetry, among others. Her short fiction has been featured in Intergalactic Medicine Show, with stories pending in 2017 with Compelling Science Fiction, The Fantasist, and Altered Europa, and she has four self-published novels available at Amazon: The Saga of Edda-Earth.