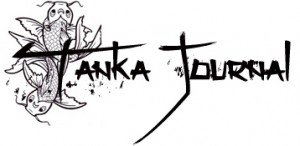 Our Published Poets
Bilman, Emily
Dr. Emily Bilman is London Poetry Society's Stanza representative in Geneva where she lives and writes literary essays and poetry. Her dissertation entitled, The Psychodynamics of Poetry, was published in 2010 and Modern Ekphrasis in 2013 by Peter Lang, Resilience and A Woman By A Well by Troubador Poetry, UK in 2015. Her poems and essays were published in The Battersea Review, Hunger Mountain, The High Window, The Inspired Heart, San Diego Poetry Annual, The Journal of Poetics Research, Offshoots, The London Magazine. The Tear-Catcher won the first prize in The New York Literary Magazine. She blogs on http://www.emiliebilman.wix.com/emily-bilman
Bonholtzer, Eric

Bournville, J.R.
J.R. Bournville is an author from Scotland, UK. Her muse often manifests itself as fiction, specifically short stories and poetry, with a distinct fondness for the unusual and the darker side of life.
Brown, Jodie

Brown, Mandy
Mandy Brown is a mother writer in Central Texas, the 2013 recipient of A Room of Her Own Foundation's Tillie Olsen Fellowship and the author of *The Sting* (Sweatshoppe Publications, 2013). Her poetry has been published or is forthcoming in Vine Leaves Literary Journal, Extract(s), and many more. Mandy currently teaches high school English at an alternative behavior campus and loves it! Follow her progress at mandyalyssbrown.weebly.com.
Browne, Heather

Bryant, Cathy
'Obasute' was inspired directly by Yasushi Inoue's story of the same name, the theme of which is the abandonment of the elderly on mountains. In the story it is seen as a poignant and terrible thing, but it occurred to me that there are those among us, myself included, whose relationship with their parents would render the experience one of mixed emotions. Thank you for taking the time to read my work.
Buck, Stu
Hopefully the first of many. Seems like a challenging artform. Harder to write than Haiku methinks.
Burkholder, William
William Burkholder is an author and poet. His current in print collections are, The Writer's Sight, The Sower's Tree, This thing Called Man, and his most recent collection, Songs of the Fourth Horse is due out later in 2014/2015. IN addition, also scheduled for 2014/2015 release is his first book of Fiction, titled, Lonnie and I. William Burkholder resides in Detroit Michigan.
Butler, Janet
Janet Butler lives in Northern California, enjoys the sun, blue skies, and morning dog walks with Fulmi, on which she finds much inspiration for tanka and watercolors.
Campbell, Colin W.
BIO Colin W. Campbell Writes short fiction and poetry in Sarawak on the lovely green island of Borneo and faraway in Yunnan in southwest China www.colincampbell.org
Cates, Anna
Anna Cates resides in Wilmington, Ohio with her two beautiful kitties and teaches in Southern New Hampshire University's online M.F.A. in creative writing program. A regular contributor to literary publications, her first full length collection of haiku and other poems, "The Meaning of Life," is available at Cyberwit.net and Amazon: http://www.cyberwit.net/authors/anna-cates Anna Cates in the "Living Haiku Anthology": http://livinghaikuanthology.com/surnames-c/290-anna-cates/2687-anna-cates.html
Cates, Jay

Center, Julie
Julie P. Center is a poet based in Schaumburg, IL. Her previous poetry has been published in Blue Jean Magazine, Prairie Light Review, and Haiku Journal. Center received her MA in Writing at DePaul University and has gone on to teach college composition courses and work in a writing center.
Chameleon, Jesus
Jesus Chameleon is the alias of an emerging haijin and poet from the Mariana Islands, U.S.A.