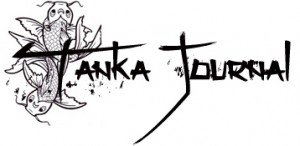 Our Published Poets
Robinson, Urszula

Rogers, Blue

Rossi, Patricia
I thought the information on your website regarding tanka was very helpful!
Ruth-Killgore, Chanacee
Chanacee Ruth-Killgore is a wife, writer and pup-wrangler. She is author of the Hart of the Smokies cozy mysteries as well as a short Christmas Tale, Sleigh Bells. Chanacee lives in East Tennessee with her husband, Michael, and their two wild pups, Wrigley and Arkkis Pond. You can find more about her on Instagram, Twitter or at www.chanacee.net.
Ryan, Lucy
Lucy Hannah Ryan is a poet, pop-culture writer and aspiring novelist from London. She has been continuously writing freelance since the age of fourteen and has been published in numerous magazines, journals and websites including Why Magazine, The Brasillia Review and Half Mystic, for whom she has written poetry for their inaugural and third issues and contributed a guest post to their blog. In addition to this, she has self-published two chapbooks and co-runs a pop culture website. She can be found at www.lucyhannahryan.com
Ryan, Martin
As may be obvious I wrote this for my father after he died.
Ryerson, Tim

Sacco, Linda
Linda Sacco is an animal lover and bookworm. She lives in Melbourne, Australia. Her qualifications include Bachelor of Arts (Professional Writing) from Victoria University and Master of Teaching (Primary) from The University of Melbourne. She is the author of the Which Is Your Perfect Pet? ebook series with titles on Dog Breeds, Designer Dogs, Cat Breeds and Birds. These are available from Smashwords, The Apple iBookstore and wherever good ebooks are sold. Her poetry has been published in Track + Signal Magazine, Dead Snakes, Poetry Quarterly, Dual Coast Magazine, Three Line Poetry, Inwood Indiana and Haiku Journal, Tanka Journal and 50 Haikus.
Sacramona, Tom
Tom Sacramona is returning to tanka poems he started in 2012. In the meantime, he has published haiku in journals such as "Acorn", "Frogpond", and "The Heron's Nest".
Sam, David Anthony
Born in Pennsylvania, David Anthony Sam now lives in Locust Grove, Virginia with his wife and life partner, Linda, and serves as president of Germanna Community College. He has three collections, was featured poet in the Winter 2016 Hurricane Review and in 2015 was twice nominated for the Pushcart Prize. Credits: In 2015, his poems were accepted by Aji Magazine, Allegro Poetry Magazine, American Tanka, Artemis Journal, The Bacon Review, The Birds We Pile Loosely, Blue Heron Review, Buddhist Poetry Review, Carbon Culture Review, Centrifuge, Clementine Poetry Journal, Dark Matter Journal, Empty Sink Publishing, From the Depths, Foliate Oak Literary Magazine, Heron Tree, Hound, The Hurricane Review, Literature Today, Magnolia Review, On the Rusk, Piedmont Virginian Magazine, Poetry Quarterly, Red Savina Review, Rust+Moth, The Scapegoat Review, Spirit Wind Poetry Gallery, Stoneboat Liter
Samuels, Clarise
Clarise Samuels has published haikus, poems, short stories, and one novel. She is currently working on her second novel. Clarise has a PhD in German literature (Rutgers 1990); her scholarly study of poet Paul Celan can be found in major university libraries. Clarise also does art work (mostly ink and watercolor) and has lately taken up an interest in photography.
Santos, Nicoly

Sargent, Angela
Angela Sargent has been writing poetry since she was about nine (9) years old. Over the years, she has been published in a variety of different publications including Haiku Journal, 50 Haikus, Three Line Poetry, Poetry Quarterly, HeartLodge, Beorh Quarterly, AIM Magazine, Erete's Bloom, Our Journey, and Tanka Journal. Her first self-published book, "Rituals of Season," is now available on both Barnes and Noble and Amazon. Check out her other books and short stories including, "The REAL Project Manager's Handbook" and "The Shortest Date Ever," also available on Amazon. She is currently working on a dystopian, sci-fci novel.
Sauvage Angel, Kelly
A graduate of Northwestern University with a degree in literature, Kelly Sauvage Angel (Kalyanii) is the author of Om Namah…, Scarlet Apples & Cream, two stage plays, dozens of short stories and hundreds of articles. In her free time, she can likely be found engaging her muse within the dance studio or amid the magnificence of nature.
Schmutz, Nikki Anne
Nikki Anne Schmutz is the author of Open Soul Window, In Speaking of… A Poetic Journey From Dark to Light, and Found, a novel. She is a poet and novelist, produced screenwriter, freelance poetry editor, and advocate against sexual violence. She has served as magazine editor-in-chief, literary web site poetry editor, and recited poetry for the Eat Sleep Write podcast. She currently reads poetry for her YouTube Channel, Perfectly Written Pictures. She lives in the shadow of the Rocky Mountains near Salt Lake City, Utah, USA.