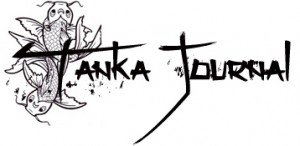 Our Published Poets
Mckenzie, Nakai

McLamb, Nan
Nan McLamb lives and writes in Conway, SC.
Melton, Bill
I am a retired sales executive and writing has filled many boring hours of business travel. Haiku, senryu and other short poetry forms imposes brevity in transforming a thought or event into a few syllables, something that has served me well over the years. As a lifelong observer of nature, I always draw strength and inspiration from the simplicity that I see in nature. Tanka is providing a new and different challenge of expression
Mercer, Averyll

Messenger, Maya

Miner, Robert
Miner is a former political consultant and now works in government affairs in the energy industry. He has recently returned to poetry after many years.
Montgomery , Jennifer
Jennifer Montgomery is a poet, writer, visual artist, storyteller, attorney, and pie baker who lives in the Connecticut woods with her daughter and two cats. She grew up in rural North Dakota but believes she has no discernible accent. She has lived in California, North Dakota, Scotland, Israel, and Connecticut. All of these places have influenced her life and writing. Her poems have appeared in Poetry Quarterly, Red Weather, Haiku Journal, Failed Haiku, and elsewhere. She has told numerous stories on stage, one of which is forthcoming on the Mouth-Off Storytelling podcast. She believes that truth is stranger than fiction and authenticity is the highest art form.
Mooney, Karen
Karen Mooney Karen has been scribbling lyrics and poetry since 2016. Her work has been published in the USA, UK, and Ireland. Most recent publications include Vox Poetica, Re-Side Zine and Poetry NI's Four X Four. She will be releasing a micro collection with Hedgehog Poetry Press this year. You can connect with Karen on Facebook @observationsbykaren and on Twitter@1karenmooney
Murphy, Mickey

Neff, Grace
I am just a humble college student finding new love in poetry.
Nikolopoulou, Zoe
Zoe Nikolopoulou lives in Athens and studies for a Ph.D. in Fine Arts. She holds a bachelor's degree in Literature and a master's degree in Computer Science. She is a poet and translator. Her eleven published books include original and translated poetry. Her true passion is sailing.
Norman, Dani
Honey flushing birds while ukulele sings our small front porch pursuits
Nystrand, Kasha

Olin, Linda Bonney
Linda Bonney Olin writes poems, hymns, inspirational dramas, and more at her farm home in New York. Her books include Songs for the Lord, Transformed: 5 Resurrection Dramas, and The Sacrifice Support Group. Her work has appeared in devotional and literary magazines, anthologies, and online publications. Visit her Faith Songs website at www.LindaBonneyOlin.com or her Facebook page.
Orr, Ann
Ann Weil is a former teacher and professor whose third act includes writing poetry. Her work will soon be published in the Amethyst Review. This is her first foray into tanka!