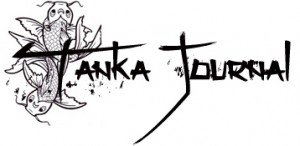 Our Published Poets
Lopez, Roxana
A simple girl in a complex world. Wanting to live each day with the renowned conception of happy in her soul.
Lowe, Dennis
Born and raised in Southern California, I left home to attend West Point and commission as an officer in the U.S. Army. The poetry of Basho first kindled my interest in haiku. Now, when the inspiration strikes, I write.
Maglas, Marieta
Marieta Maglas is an award winning poetess from Romania. She has appeared in some journals, including the Velvetillusion Literary Magazine Alabama, The Secret (La Revista) Italy, FWM Magazine US and Thu Trang Spain. She has been nominated at International Festival of Poetry in Canada and Mexico. Her poems were selected, and published in some anthologies at Xlibris, Sybaritic Press ,Prolific Press and others.
Manus, Grady
Grady received his MFA in writing from Lindenwood University in December 2011. He has had pieces accepted by Poetry Quarterly, Haiku Journal, Four and Twenty, and Three Line Poetry. Grady's poem "a life" was chosen by the 2013 St. Louis Metro's Poetry in Motion contest which is part of the Metro Arts in Transit program. He has written a chapter (The Boones, Settling Femme Osage) for: "Missouri River Country; 100 Miles Of Stories And Scenery From Hermann To The Confluence" (Missouri Life, 2013). Grady is married to Lynn Youngblood (also a writer). They live on twenty-four acres of wooded hills with their dog and two cats. When not working or writing, they love to spend their time admiring their granddaughters and grandson.
Massey, Gregory
Greg Massey is an American writer and poet who resides on his farm in Olive Branch, Mississippi. He obtained his B.A. in Liberal Arts from the University of MS and an M.A. in English/Creative Writing from Southern New Hampshire University. Greg is an English professor at Northwest Community College.
Maulsby, Dennis
Dennis Maulsby is a retired bank president living in Ames, Iowa. His poems and short stories have appeared in The North American Review, Passager, The Hawai'i Pacific Review, The Briarcliff Review, and on National Public Radio's Themes & Variations. His Vietnam War poetry book, Remembering Willie, won silver medal book awards from two national veterans' organizations. His second book of poetry, Frissons, a collection of haiku was published in 2012. Prolific Press released a third book of poetry, Near Death/Near Life, on May 30, 2015. A book of short stories, Free Fire Zone is under contract to Prolific Press and will be released in 2016. Maulsby is a past president (2012 – 2014) of the Iowa Poetry Association.
McCurdy, Kenzie
Kenzie McCurdy grew up in Montreal, Quebec but now lives in Ottawa, Ontario where she works as a social worker. She has been writing poetry since the age of 18 when she took her first creative writing course. She has had a handful of poems published in various Canadian and American journals, the first poem she ever wrote winning publication and $1,000.
Melton, Bill
I am a retired sales executive and writing has filled many boring hours of business travel. Haiku, senryu and other short poetry forms imposes brevity in transforming a thought or event into a few syllables, something that has served me well over the years. As a lifelong observer of nature, I always draw strength and inspiration from the simplicity that I see in nature. Tanka is providing a new and different challenge of expression
Mercer, Averyll

Murphy, Mickey

Neff, Grace
I am just a humble college student finding new love in poetry.
Nikolopoulou, Zoe
Zoe Nikolopoulou lives in Athens and studies for a Ph.D. in Fine Arts. She holds a bachelor's degree in Literature and a master's degree in Computer Science. She is a poet and translator. Her eleven published books include original and translated poetry. Her true passion is sailing.
Norman, Dani
Honey flushing birds while ukulele sings our small front porch pursuits
Nystrand, Kasha

Olin, Linda Bonney
Linda Bonney Olin writes poems, hymns, inspirational dramas, and more at her farm home in New York. Her books include Songs for the Lord, Transformed: 5 Resurrection Dramas, and The Sacrifice Support Group. Her work has appeared in devotional and literary magazines, anthologies, and online publications. Visit her Faith Songs website at www.LindaBonneyOlin.com or her Facebook page.