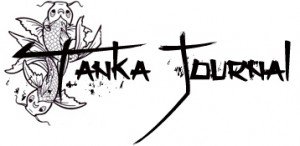 Our Published Poets
Penven, Robert
A former United States Marine, having served from 1961 to 1966. Retired from the New Jersey State Police after twenty-six years service. Published poems include two works which can be read at Cowboy Poetry Press, October 2012, 4th week, and a poem published by the Atlantic County Community College of NJ in 1976. I am currently working on a fiction story with a promise of publication. I have been writing stories and poems since elementary school in the 1950s, but didn't seek publication, only friendly recognition.
Planko, Christa
Christa Planko is a medical writer/editor by profession with a love for creative writing and poetry. Christa graduated with a Bachelor of Arts in English from Rutgers University (New Brunswick, NJ), and a Master of Arts in English from Drew University (Madison, NJ). She has had her poetry and short stories featured in several publications, including River Poets Journal, The Write Room, Haiku Journal, Three-Line Poetry, and Every Day Fiction. Currently, she resides in South Jersey with her 6 feline muses.
Pond, Rachel

Prosser, Lee

Qureshi, Maryam

Rahim , Goran
Goran Rahim published his first collection of short poems in 2006, since then he is a well known international poet. Rahim's work is mostly short love poetry.
Roberts, Joe

Robinson, Jackie Maugh
Jackie Maugh Robinson is a poet in Las Vegas, Nevada. Her haiku and haibun are published in Haiku Journal, Lyric Passion Poetry Ezine, Nite Writers International Literary Arts Journal and Haibun Today. She will teach a haiku workshop for the Las Vegas Chapter of the Brandeis National Committee in the Fall of 2014.
Robinson, Urszula

Rossi, Patricia
I thought the information on your website regarding tanka was very helpful!
Ryan, Lucy
Lucy Ryan is a nonbinary London based student/poet/layabout with lots of stories in her and no one to listen. She has been writing since childhood, looking for sense in the senseless. With a focus on free-verse and prose-poetry often exploring the dizzier, darker edges of youth, mental illness and queer culture. Still a hipster, still band-less, still a loser.
Ryan, Martin
As may be obvious I wrote this for my father after he died.
Ryerson, Tim

Sacco, Linda
Linda Sacco is an animal lover and bookworm. She lives in Melbourne, Australia. Her qualifications include Bachelor of Arts (Professional Writing) from Victoria University and Master of Teaching (Primary) from The University of Melbourne. She is the author of the Which Is Your Perfect Pet? ebook series with titles on Dog Breeds, Designer Dogs, Cat Breeds and Birds. These are available from Smashwords, The Apple iBookstore and wherever good ebooks are sold. Her poetry has been published in Track + Signal Magazine, Dead Snakes, Poetry Quarterly, Dual Coast Magazine, Three Line Poetry, Inwood Indiana and Haiku Journal, Tanka Journal and 50 Haikus.
Sacramona, Tom
Tom Sacramona is returning to tanka poems he started in 2012. In the meantime, he has published haiku in journals such as "Acorn", "Frogpond", and "The Heron's Nest".