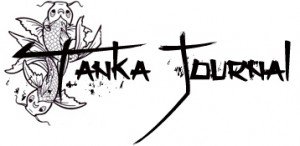 Our Published Poets
Guzzi, Deborah

Hansen, Robert

Harper, Mary Catherine
Mary Catherine Harper, Defiance College Professor of English and poet, teaches creative writing, literature, and composition. Some Gods Don't Need Saints was a semifinalist in the 2015 New Women's Voices Chapbook Competition. Other poems are forthcoming or have appeared in The Comstock Review, Cold Mountain Review, Old Northwest Review, Pudding Magazine, and MidAmerica, and her poem "Muddy World" won the 2013 Gwendolyn Brooks Poetry Prize of the Society for the Study of Midwestern Literature. She organizes and reads poetry at the yearly SwampFire Retreat of artists and writers at 4 Corners Gallery in Angola, Indiana. More information can be found at www.mcharper.faculty.defiance.edu
Hatter, Shasta
Shasta Hatter was a poet on the scene in Eugene, Oregon in the early 80's. In 1998 she started to take a drug for bipolar disorder and lost the poetry marching through her head so thought she had lost her poetry. In May of 2016 she decided to write a haiku a day for a month. This discipline gave her back her poetry. She hopes you enjoy her work.
Heep, Alexandra
Alexandra Heep has been writing professionally since 2007. She uses creative writing as an outlet to maintain her sanity.
Herman, Randall

Heyward, C. Z.
Reflections on a walk in the park during late autumn.
Hicks, Timothy
Timothy Hicks is a resident of Idaho, born in 1994, and has been writing poetry since he was thirteen years old.
Holland, Michelle
Michelle Holland lives and writes in Chimayó, New Mexico. Her poetry publications include \"Event Horizon,\" in The Sound a Raven Makes, Tres Chicas Press, and Chaos Theory, Sin Fronteras Press.
Holmes, Carly
I am a prose writer who has started writing haiku and tanka poems in the last few months, and loving the form!
Joy, B.T

Kamp, Lianne

Kane, Rebecca
My father was a heavy smoker. We would take long car rides to see his parents in Kansas. This was before they knew how harmful second-hand cigarette smoke was to young children. I tried to express the irony of his body being burned and then carrying his ashes in my car.
Kapp, Christina
Author Bio: Christina Kapp's short fiction, poetry, and essays have appeared or are forthcoming in numerous publications including Poetry Quarterly, Barn Owl Review, Gargoyle, DOGZPLOT, Storyscape Journal, PANK, Anderbo.com, and apt. She teaches writing at Rutgers-Newark and The Writers Circle in Summit, NJ.
Kauderer, Herb
Herb Kauderer is an associate professor of English at Hilbert College. He camps every year, whether he needs to or not.