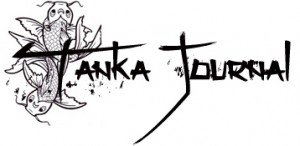 Our Published Poets
De Haven, Stephanie

Dickson, Julie
Julie A. Dickson is a New Hampshire poet and writer. She is a member of the Poetry Society of NH, The Pen Click Poets,/ and the Writers in the Round at Star Island. Her poetry has appeared in Kind of a Hurricane Press, Five Willows Literary Review, Poetry Quarterly, The Avocet Nature Poetry Journal, Page & Spine, The Harvard Press, Van Gogh's Ear, Smoky Quartz and the Portsmouth Herald. Her poems are reflections on nature, teen issues, love and animals.
Domburg-Sancristoforo, Anna Maria

Domel, Tommasina

Douglas, Alex
Alex is a young Scottish author of short stories and poetry. He is a contributor to the Prompted Musings series and is currently working on several short stories aimed at a younger audience.
Drobot, Ana

Edwards, David
David Edwards is a lifelong resident of Muncie, Indiana.
Edwards, Karen
Karen Edwards- Poet and Children's Book author. Her work has been published in the journals: Poetry Quarterly and Three-Line Poetry.
Esposito, Lynette

Evans, Lee

Evans, Woody
Evans, from Mississippi, saunters rarely near the culverts at dusk.
Fahey , Mary Crane
Mary Crane Fahey is an educator and writer who lives on the shores of beautiful Lake Winnipesaukee in New Hampshire. After thirty-five years as an educator, she has turned her energies into becoming the poet she always knew she wanted to be.
Fitzgerald, Genevieve
Genevieve Fitzgerald was born in NY, read English for a year at Oxford University, is the mother of three children, has facilitated community writers' groups and also writing workshops for children. Her poetry and prose appears in several journals, including North Carolina Poetry Society's Pinecone, Carolina Woman, Haiku Journal, The Prose-Poem Project, Main Street Rag's Raleigh Reading Series, Poets for Living Waters, Third Wednesday and Western North Carolina Woman.
Flanagan, Michael
I am retired and live in Minnesota USA. I believe that fly fishing and writing poetry has and will add years to my life.
Fleming, Marilyn
Born and raised on a farm in Wisconsin, my poetry has been published in various literary journals, and anthologies, including Goose River Anthology, Modern Haiku, Red Cedar Review, Cattails and Frogpond. I have a special interest in oriental forms of poetry and won my first prize in the Hildegarde Janzen Oriental Forms Award in 1988.