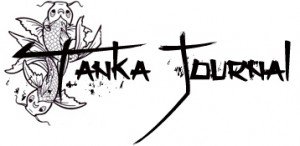 Our Published Poets
Gardiner, Tim
Dr Tim Gardiner has poems published in or accepted for Blithe Spirit, Camel Saloon, Country-Side, Dead Snakes, 50 Haikus, Frogpond, Haiku Journal, Poetry Haiku, Poetry Nook, Poetry Quarterly, Presence, Salopeot, Savage Hearts, Ten Word Journal, The Neglected Ratio, Three Line Poetry, UFO Gigolo, VerseWrights and War Poetry UK. His first collection of full-length poetry 'Wilderness' is due to be published by Brambleby Books in 2014. He is also an ecologist who has published numerous scientific papers and several books on natural history. He regularly tweets haiku on @TimGardiner3
Gentry, Susan
I live in rural Kentucky with husband, and belong to Hanson Creative Writers Workshop, have a short story published in 'The Hanson Collective - A Sampling of Genres'; poems in 'Haiku Journal' Issues #37, #38 and #39; poems in 'Three Line Poetry' Issue #32 and #33.
Germain, Melvina
Submissions should be separated, untitled, and no other text should appear. This was resubmitted in the proper format for the press by the editor.
Godfrey, Maddie
Maddie Godfrey is an Australian bred poet, writer and performer. www.maddiegodfrey.com www.facebook.com/maddiegodfreypoet
Gravina, Kristyl

Griffith, Michael
Michael Griffith is a freelance writer and instructor from Central New Jersey. He teaches communications, public speaking, film, media studies, and creative writing. His recent poetry has appeared in Dual Coast Poetry, Tanka Journal, Ripen the Page, and Indiana Voice Journal. His non-fiction writing has appeared in Ripen the Page, Lehigh Valley Woman's Journal and Teaching For Success.
Grisetti, Joann

Gunn, Mary
Mary Gunn writes haiku, tanka and other forms of poetry. She draws her inspiration from nature and from the world around her. Her tanka has appeared in a variety of publications including Tanka Journal, cattails, NeverEnding Story, Moonbathing, Neon Graffiti: Tanka Poetry of Urban Life, Blithe Spirit, Tracks (Inwood Indiana Press) and her tanka will be included in the forthcoming British Haiku Society (BHS) Members' Anthology 2017. One of her haiku won an Honourable Mention in the 2016 Vancouver Cherry Blossom Festival's International Invitational.
Gusek, Chris
Dear Editor, Thank you for considering the following poem for publication in The Tanka Journal. As ever, Chris Gusek
Guzzi, Deborah

Hansen, Robert

Harper, Mary Catherine
Mary Catherine Harper, Defiance College Professor of English and poet, teaches creative writing, literature, and composition. Some Gods Don't Need Saints was a semifinalist in the 2015 New Women's Voices Chapbook Competition. Other poems are forthcoming or have appeared in The Comstock Review, Cold Mountain Review, Old Northwest Review, Pudding Magazine, and MidAmerica, and her poem "Muddy World" won the 2013 Gwendolyn Brooks Poetry Prize of the Society for the Study of Midwestern Literature. She organizes and reads poetry at the yearly SwampFire Retreat of artists and writers at 4 Corners Gallery in Angola, Indiana. More information can be found at www.mcharper.faculty.defiance.edu
Heep, Alexandra
Alexandra Heep has been writing professionally since 2007. She uses creative writing as an outlet to maintain her sanity.
Herman, Randall

Heyward, C. Z.
Reflections on a walk in the park during late autumn.