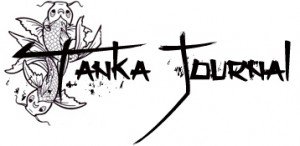 Our Published Poets
Browne, Heather

Bryant, Cathy
'Obasute' was inspired directly by Yasushi Inoue's story of the same name, the theme of which is the abandonment of the elderly on mountains. In the story it is seen as a poignant and terrible thing, but it occurred to me that there are those among us, myself included, whose relationship with their parents would render the experience one of mixed emotions. Thank you for taking the time to read my work.
Buck, Stu
Hopefully the first of many. Seems like a challenging artform. Harder to write than Haiku methinks.
Burkholder, William
William Burkholder is an author and poet. His current in print collections are, The Writer's Sight, The Sower's Tree, This thing Called Man, and his most recent collection, Songs of the Fourth Horse is due out later in 2014/2015. IN addition, also scheduled for 2014/2015 release is his first book of Fiction, titled, Lonnie and I. William Burkholder resides in Detroit Michigan.
Butler, Janet
Janet Butler lives in Northern California, enjoys the sun, blue skies, and morning dog walks with Fulmi, on which she finds much inspiration for tanka and watercolors.
Campbell, Colin W.
BIO Colin W. Campbell Writes short fiction and poetry in Sarawak on the lovely green island of Borneo and faraway in Yunnan in southwest China www.colincampbell.org
Cates, Anna
Anna Cates resides in Wilmington, Ohio with her two beautiful kitties and teaches in Southern New Hampshire University's online M.F.A. in creative writing program. A regular contributor to literary publications, her first full length collection of haiku and other poems, "The Meaning of Life," is available at Cyberwit.net and Amazon: http://www.cyberwit.net/authors/anna-cates Anna Cates in the "Living Haiku Anthology": http://livinghaikuanthology.com/surnames-c/290-anna-cates/2687-anna-cates.html
Cates, Jay

Chameleon, Jesus
Jesus Chameleon is the alias of an emerging haijin and poet from the Mariana Islands, U.S.A.
Chappell, Grace Hughes
Hello at Tanka Journal. Thanks for the call for submissions. "...we went to the woods" is one of five submissions of mine. Cheers, Grace Hughes Chappell
Chilicas, Eve
I enjoy reading and writing poetry, I've written a couple poetry books and I appreciate haiku and tanka poems very much.
Chircop, Charmaine
Born in 1977 ,and lives on the island of Malta.
Cipriano, Lorraine
Thank you so much for your consideration of my tanka! ~Lorraine Cipriano
Clark, Thomas

Cottrell, Suzanne
Suzanne Cottrell lives in rural, Piedmont North Carolina. An outdoor enthusiast and retired teacher, she now has time to pursue other interests and projects. She has transitioned from a fledgling to a juvenile writer, spreading her wings and riding the thermals. She particularly enjoys writing poetry and flash fiction. Her writing has been published in The Weekly Avocet; The Fall Avocet; The Spring Avocet; The Skinny Poetry Journal, The Plum Tree Tavern, Haiku Journal, Three Line Poetry, Tanka Journal. The Pop Machine (Inwood Indiana Press) and Nailpolish Stories, A Tiny and Colorful Literary Journal.