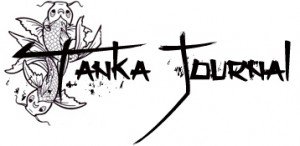 Our Published Poets
Smith, Tim

Sprague, Adam
Adam Sprague teaches English as a Second Language courses at Bowling Green State University. One of his favorite things about teaching multilingual writers is meeting students from all over the world and learning about their lives and culture while also helping them become more confident and successful communicators. In his spare time, Adam enjoys writing fiction and poetry. His stories and poems have been published in several online and print publications. He also enjoys hiking and being outdoors with his wife, Tonia.
Strong, Liam

Taylor, Tiffany
T. A. Taylor is currently working on a Bachelor's in Creative Writing at Utah Valley University. She writes everything from poetry to plays to fiction and non-fiction stories.
Teague, Heather

Thatcher, Michael

Tolbert , Angelina
Angelina Tolbert is a northern California poet and ghost writer.
Tompkins, Pat

Trojan, Peggy
Peggy Trojan, member of Wisconsin Fellowship of Poets, published in a wide variety of journals and anthologies. Chapbooks, Everyday Love, and Homefront, childhood memories of WWII, available on Amazon.
Tyrrell, Elizabeth
It is one sentence. Title Summer love
Vinstra, Yvonne
Some of my fondest memories are of my days in the theatre when I was young. I was an apprentice at a summer stock theatre, working backstage and playing bit parts from time to time. I worked there with professionals for three years and acted a lot with the Detroit Civic Center Theatre. I taught Creative Dramatics to children and teenagers as a special activities instructor for the Detroit Department of Parks and Recreation and later conducted poetry workshops with these students as well. I learned a lot about poetry, which began as just a hobby, from participating in poetry workshops through the years, facilitated by several prominent poets, and I participate in poetry readings at different venues from time to time. Some of my poems have been published in various newspapers and journals. I was a volunteer with a no-kill animal rescue for a few years till it disbanded and I work occ
Volz, Mark
Mark L. Volz creates his own brand of poetry and other creative writing works. He is known to have been published in The National Library of Poetry (Vol. Dark Side of The Moon) with such poems as Quietly. Recently, he has appeared in Prolific Press publications; 50 Haikus and Haiku Journal with such poems as Red Haiku and Center of Balance. Mark lives in an undisclosed location in upstate New York, pursuing his writing and is now endeavoring in Tanka.
Walton, Robert
I taught at San Lorenzo Middle School in King City, California for thirty-six years before retiring in June of 2006. Phyllis, my wife of 43 years, and I still reside in King City. We have two sons – Jeremy and Jon. I am a life-long rock-climber and mountaineer. I've made numerous ascents in the Sierra Nevada and Yosemite, though my home crags are in Pinnacles National Monument. Three of my short stories about climbing were published in the Sierra Club's Ascent. I converted a story named "Three's a Crowd" into a radio play and it was broadcast on KUSF on November 22nd, 2006. Five of my books have been published: Joel in Tananar, Flower Tumbles, The Dragon and the Lemon Tree, Chaos Gate and Dawn Drums. Dawn Drums awarded both the New Mexico Book Awards 2014 Tony Hillerman Award for Best Fiction and the Arizona Authors Association 2014 First Place Award for published fiction.
Wardiya, Jasmine
Jasmine M. Wardiya is currently studying a science degree but does a healthy dose of creative writing on the side.
Wasilewski, Nells
Nells Wasilewski lives in a quiet little town in Tennessee. She retired from the mortgage industry in 2011 and began pursuing her lifelong dream of writing. Her writing has been influenced by her faith in Jesus Christ, her own experiences and nature. Her work has appeared in Haiku Journal, Three Line Poetry, 50 Haikus, Poetry Quarterly, Barefoot Review, Dual Coast Magazine, High Coupe, Ancient Paths, and devotionals to be published in an up coming issue of Penned from the Heart.