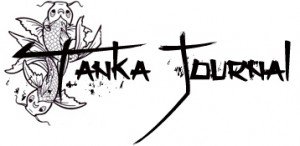 Our Published Poets
Agnew, Zach
Zach Agnew is a Canadian writer that has spent his life being inspired by the rhythm of the world around him. He was born in the fall of 1987 and has called Calgary home since. The majority of his adult life has been spent working in a bookstore, surrounded by the books that continue to inspire him. Currently he is attending the University of Calgary, where he is working towards finishing up his Bachelor of Arts in History. To find more of his work please visit: www.zagthepoet.com
Aldridge, Bobby

Alsbury, Kate
A writer and nature lover. Currently the editor at Jalmurra.
Ancheta, Angelo
Angelo B. Ancheta lives in Rizal, Philippines. His haiku, senryu, tanka and short poems have appeared in various journals and anthologies including The Heron's Nest, Modern Haiku, cattails, A Hundred Gourds, Under the Basho, Chrysanthemum, Akitsu Quarterly, Mainichi Daily, Asahi Haikuist Network to name a few.
Andersen, James
James holds an MA in History from Appalachian State University and is a Career Counselor and adjunct History Instructor at Coastal Carolina Community College. When He's not teaching he can usually be found on the beach or sitting on his back porch writing, usually with his dog.
Andersen, Kevin

Anguiano, Kim
Thank you for your feedback on my poem. I hope you like the changes I made. I welcome any comments. Thanks
Battersby, Lois

Baxter, Lewis
I hope the submission manager is working now. If possible, please use my pen name, Sephonē Zorro Many thanks, Glenn
Beaston, Judy
Judy Beaston composes tanka and other forms of poetic conversation from her home in the Pacific northwest. When not composing poetry, her muse takes her on fiction journeys, from micro-fiction to long, short stories.
Berche, Chrystal

Beringer, Laurie
Thank you. Laurie
Bonholtzer, Eric

Bournville, J.R.
J.R. Bournville is an author from Scotland, UK. Her muse often manifests itself as fiction, specifically short stories and poetry, with a distinct fondness for the unusual and the darker side of life.
Brown, Mandy
Mandy Brown is a mother writer in Central Texas, the 2013 recipient of A Room of Her Own Foundation's Tillie Olsen Fellowship and the author of *The Sting* (Sweatshoppe Publications, 2013). Her poetry has been published or is forthcoming in Vine Leaves Literary Journal, Extract(s), and many more. Mandy currently teaches high school English at an alternative behavior campus and loves it! Follow her progress at mandyalyssbrown.weebly.com.